Commercial Janitorial Services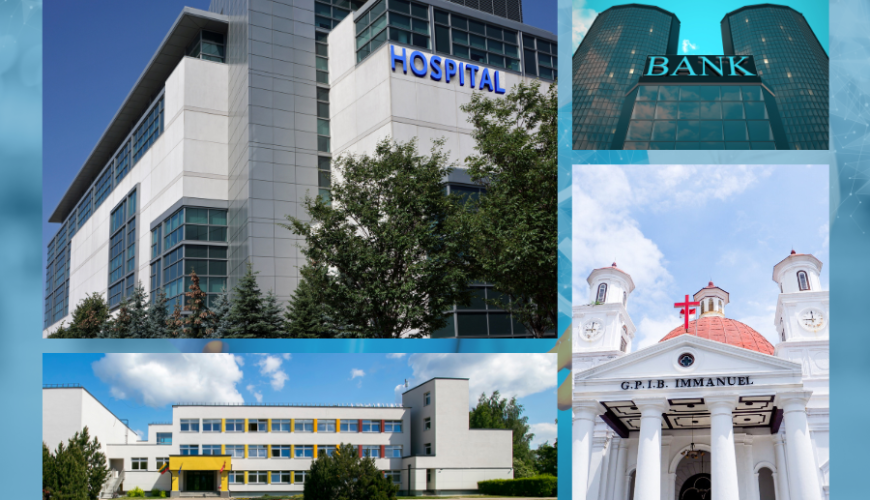 MCS is a leading provider of janitorial services, covering a wide range of industries. We pride ourselves on our ability to provide outstanding care and service to our clients, making us the top choice for janitorial services. We served more than 20 years with our quality services. Our team of top cleaners can help!
We provide the best commercial cleaning services around, so you can rest assured that your business is in good hands. If you are looking for commercial janitorial service companies, the question coming in your mind is. Are these commercial janitorial cleaning services near me?  The answer is yes. Contact us today to get started!
We work as the best commercial janitorial service company and we have an extensive experience in the janitorial cleaning services. Try out our best services and get a free quote today!
Industries We Serve With Quality and Effectiveness
MCS provides Janitorial cleaning services for healthcare facilities to ensure the utmost in patient privacy, security, and protection.
We specialize in providing high-quality janitorial and cleaning services for office spaces, branch offices, and large corporate facilities.
MCS has extensive experience cleaning banks and is intimately familiar with the security protocols for being inside a banking or financial building.
MCS has a lot of experience working with property management companies. If you are looking for a commercial janitorial company, look no further than MCS.
At MCS, we understand the unique challenges that come with cleaning educational facilities. So, if you need janitorial cleaning services, the question coming in your mind is, are there janitorial cleaning services near me available? Yes, get a free quote today from us.
We specialize in providing high-quality janitorial and cleaning services for office spaces, branch offices, and large corporate facilities. Get our quality services.
We are experienced in cleaning your fitness clubs professionally. So, get commercial janitorial services today and make your fitness center clean and spotless.    
MCS is a professional cleaning company that operates in the industrial sector. Over the years, we've cleaned and maintained numerous plants, factories, and warehouses. We understand the importance of a clean and safe working environment. Get our assistance now.
Honest Pricing and Top Quality Services.
Ask about our Specialty Work when you call
Other Janitorial & Facility Services
Your customers and staff are the main priority. A first impression is a lasting impression. MCS knows what it takes to make that first impression a memorable one with a clean facility that your customers and staff can come to on a daily basis. Explore our
Retail Store Services
.
MCS has the ability to provide
sanitation cleaning
for restaurants and restrooms of establishments. MCS has a mobile team that can clean your dining areas, restrooms or entire establishment. So, get our janitorial cleaning services.
Painting (Interior/Exterior)
Our painters are experienced and skilled in completing a wide variety of painting projects. We work diligently to ensure that our clients are happy.
Learn more.
Commercial Painting
Residential Painting
Exterior & Interior Painting
We provide the best floor care services. The MCS team is trained and certified in hard floor and carpet care cleaning techniques.
Floor care
Carpet care
Installation
MCS provides General
building services
such as painting, minor plumbing and electrical. MCS can repair and patch holes in drywall prior to painting.
Paint & Repair
Drywall Repair
Minor Electrical / Plumbing
We perform basic maintenance tasks including trash removal, restroom restocks, and more. Normal day porter services include, but are not limited to:
Trash Removal
Deep Cleaning and Disinfecting
Cleaning of Public areas, Restrooms, and Property 
One of MCS specialties is
construction cleaning
. MCS provides final cleaning and multi-phase cleaning for construction projects of any size.
Pre construction Cleaning
Rough Cleaning
Post Construction Cleaning/Final Cleaning
MCS has long tenured experience working in Theaters and Auditoriums. MCS proves staffing for shows and after event clean up of Auditoriums for back of house and front of house cleaning. View further 
event cleaning services
.
 During event staffing
Before and after cleaning
Our professionals know their work and they also know what the cleaning necessities a theater has for proper
event cleaning
. Especially after a huge crowd. We ensure that theater and concert venues should be spotless for attendees. It will help them to focus on the show more attentively and enjoy it more.
MCS provides
pressure washing services
for any size or type of commercial building. MCS can power wash or soft wash depending on type of surface.
MCS is the best cleaning company that offers its cleaning services in multiple industries. We provide high-quality cleaning services to businesses in a variety of industries, including the healthcare, retail, and hospitality industries. If you are looking for commercial janitorial company then, look no further than MCS. For more information on our services, please visit our website.
There are many commercial janitorial service companies, but our quality services make us more better and unique. We work hard for our clients and make them happy with our commercial cleaning and janitorial services. Get the best local janitorial services today and make your customers & facility visitors happy.